News
Bowling Competition
4 September 2021
Warm sunshine welcomed 18 bowlers keen to engage in competition for the Friends Trophy Shield. Bowlers were progressively eliminated in keenly fought rounds until only Alan Heaselgrave and Clive Hughes remained to contest the final.
At the end of an enjoyable afternoon, Alan, a new bowler to Huntingtree Park was delighted to be the holder of the Trophy for 2021.
Our thanks to Carl for once again administering the competition so competently.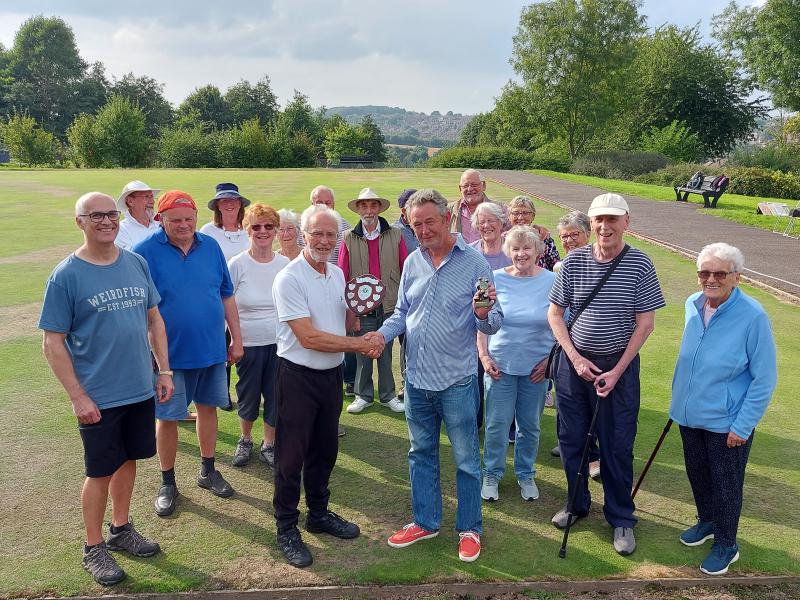 ---
October 2020
Following judging in September,we are once again proud holders of a Green Flag award.
The flagpole had to be repaired before the new flag could be flown so it now boasts a shiny new finial.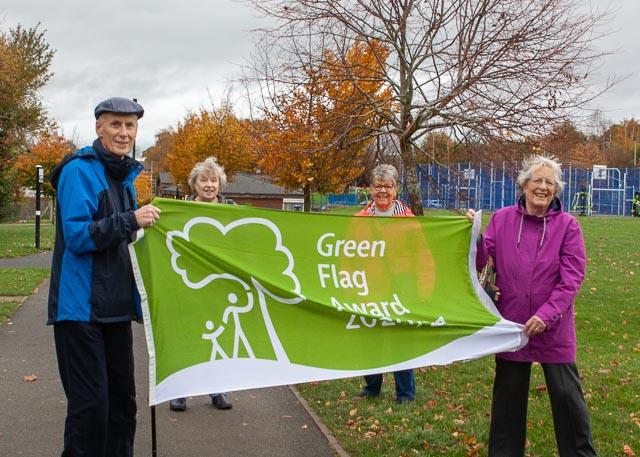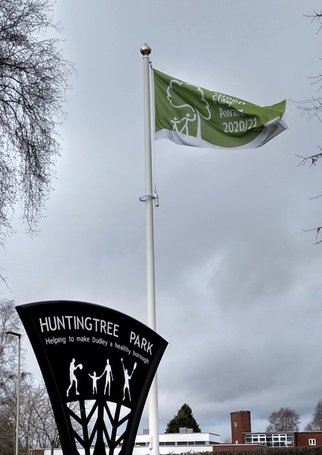 ---
Christmas Fair
30th November 2019
Ever since the Friends were formed in 2006, an annual Christmas Fair has been the foundation of our fundraising. So again this year after much preparation, a variety of stalls attracted our many supporters to visit the hub, renew old friendships and spend, raising over £400 in the course of the afternoon. We plan this money will enable us to further enhance the attraction of the Park including the purchase of an additional Picnic Bench for the wildflower area.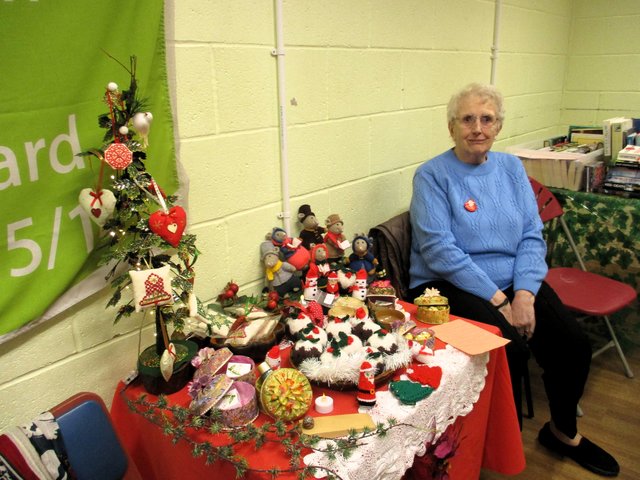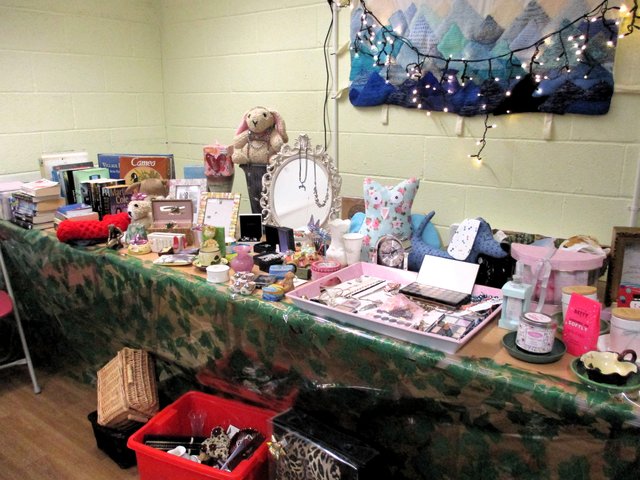 ---
Storytelling
1st November 2019
Around 25 toddlers turned up for an exciting morning with a fireworks theme. There was much fun with wooshes and bangs, a craft item to make and an indoor treasure hunt. Judging from the sound level in the room, it was greatly enjoyed.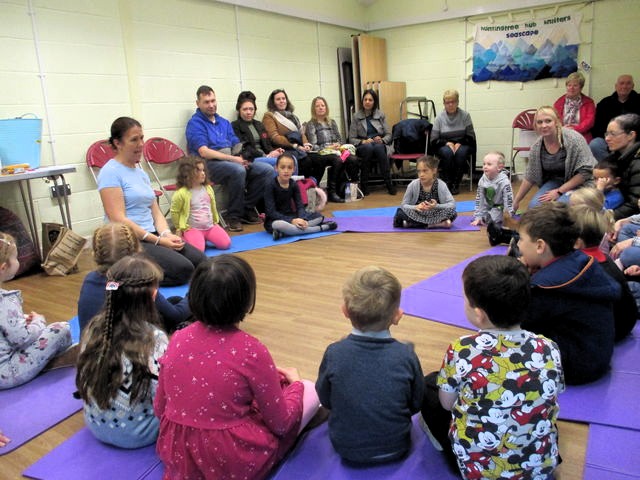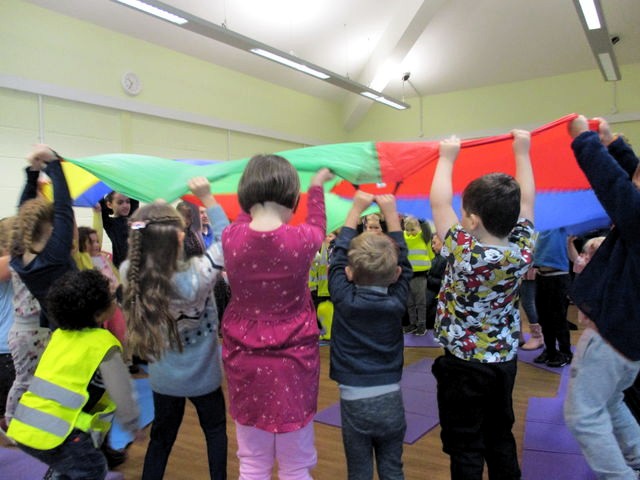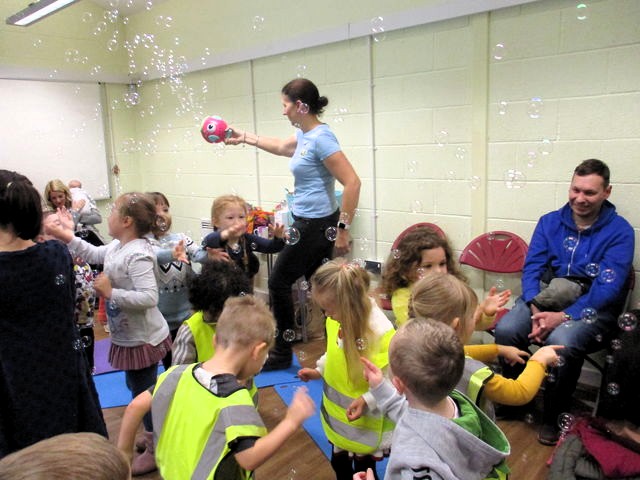 ---
Spin Cycles
October 2019
Near the Activity Centre, we have an Energy Gym consisting of two exercise cycles fitted with USB sockets so that you can use your efforts to charge your mobile phone while exercising. Surprisingly, in the six months to October, our installation was recorded as the 7th most used facility in the country. We are aware that young members of our community congregate in that area during the long summer evenings so we assume they are responsible for this outcome feeding both their need to expend energy and their addiction to social media.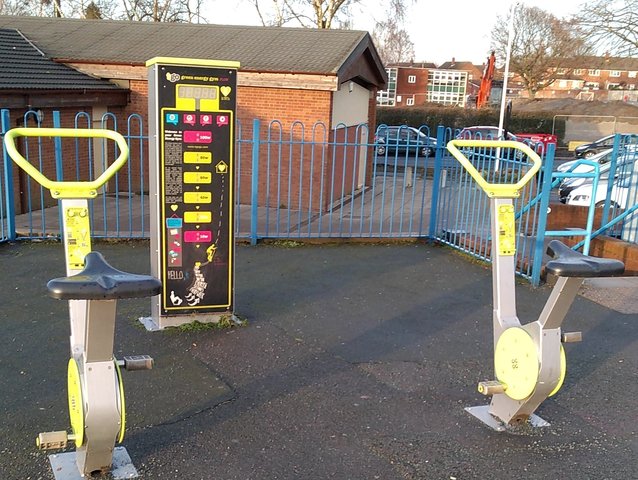 ---
Wildflowers
4th August 2019
Ater several years of frankly disappointing results, the Greencare staff have turned up trumps this year with an impressive display of wildflowers. Our thanks go to Wayne for his perseverence.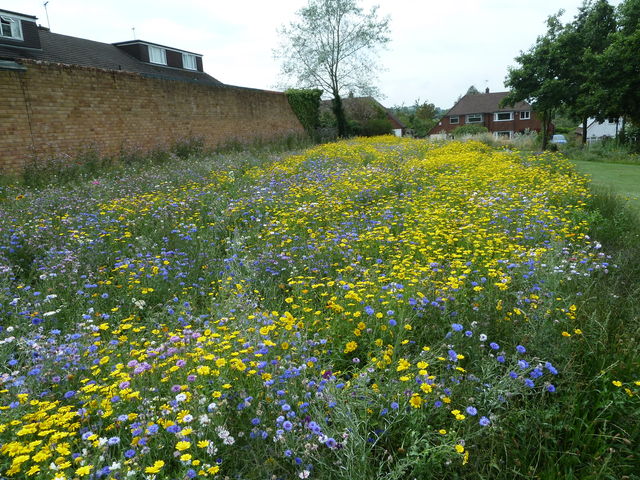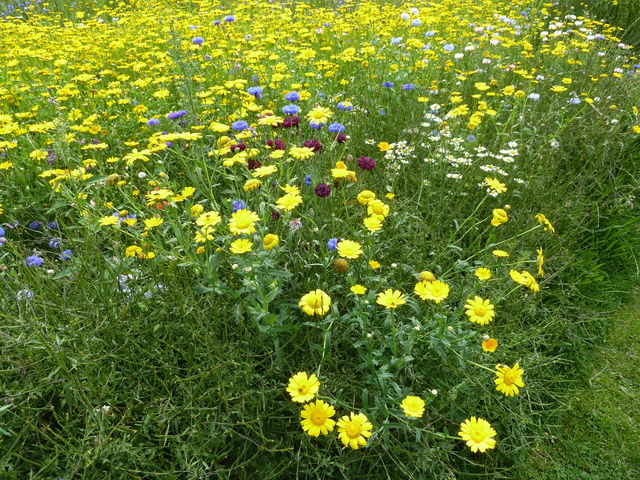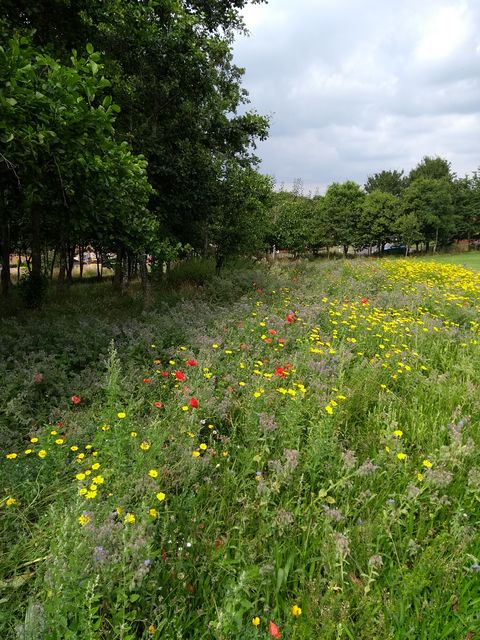 ---
Trophy Competition
13th July 2019
Eighteen bowlers met to contest for the Friends Bowling Trophy. In pleasant weather, bowlers were progressively sidelined to the refreshment gazebo until only Paul Hackett and John Gough were left to battle in the finale. A close fought match left Paul Hackett as the 2019 winner. Our thanks to Carl and his daughter for their flawless administration.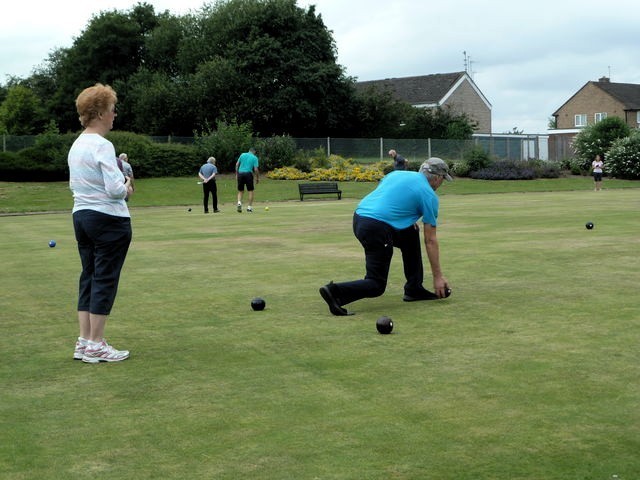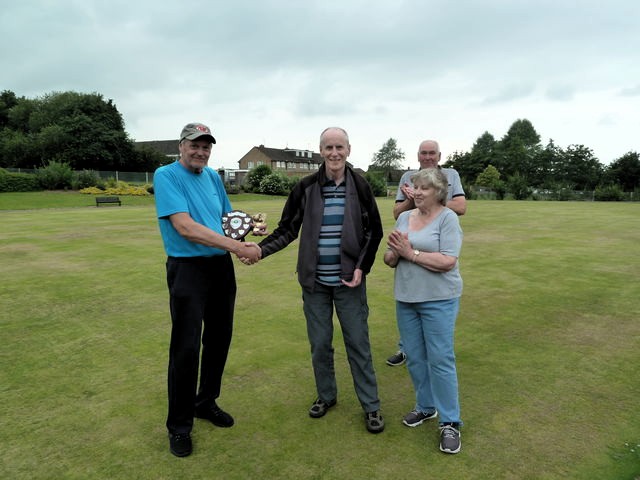 ---
Picnic Bench
14 May 2019
In May a long-term ambition was fulfilled when a Picnic bench purchased by the Friends was installed overlooking the Bowling Green and the wildflower areas.
It quickly found use by families looking for convenient Al Fresco dining.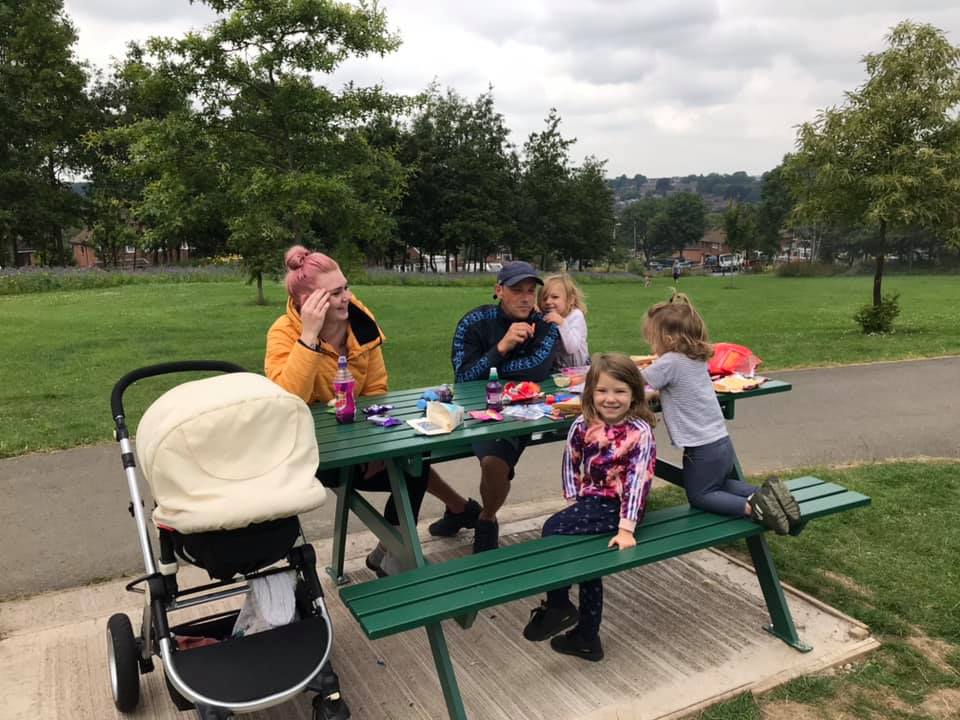 ---
Storytelling
24th April 2019
We were joined in April by Kirsten from Worcester. She told a story for toddlers about Rainbows with lots of active involvement followed by a small craft project and a treasure hunt round the bowling green. Altogether a most enjoyable morning.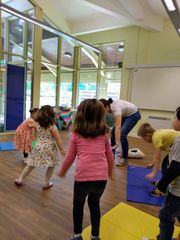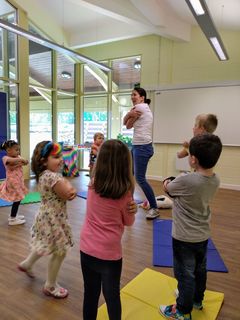 ---
Planting
Saturday 27th October 2018
Margaret Bond procured from Wollescote Park some 30-40 Rudbeckia plants. In challenging snow showers these were planted by a select band of hardy supporters to enhance the beds around the bowling green. Big thanks to bowler Steve who enthusiastically dug the majority of the holes making the job mercifully quick.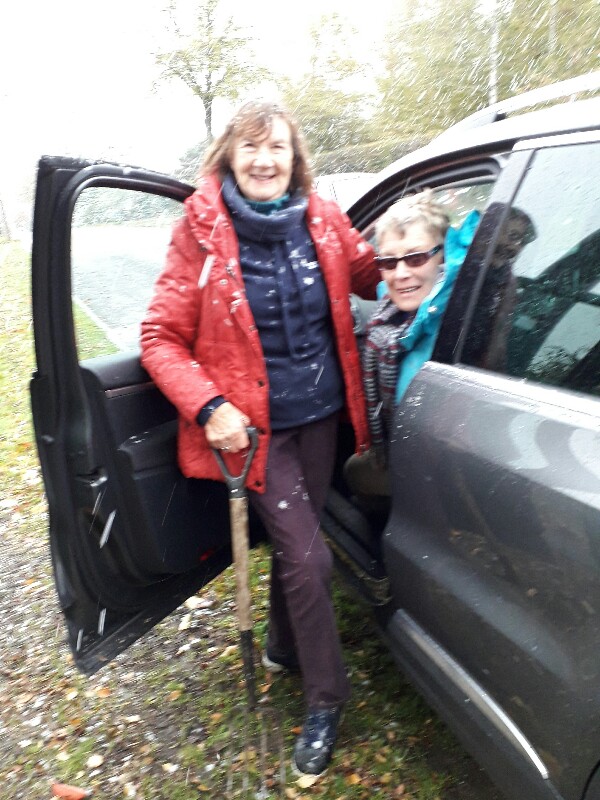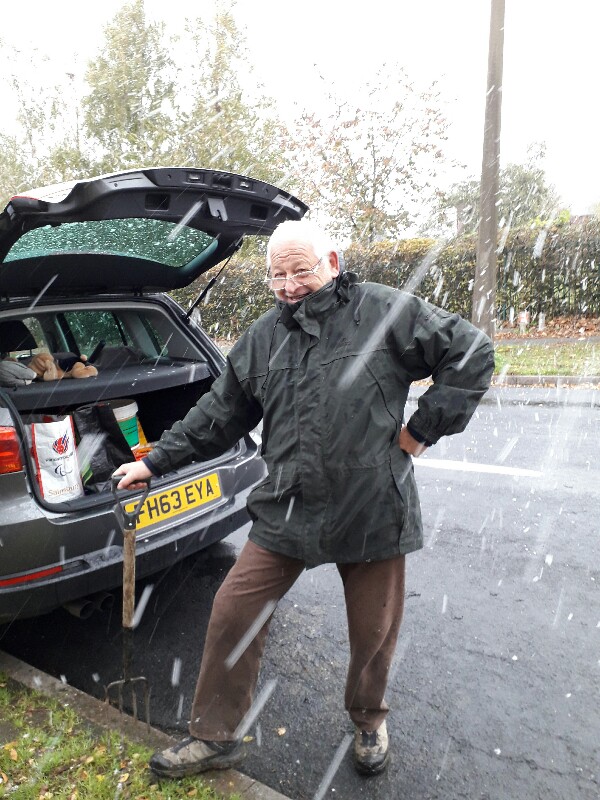 ---
Wildflower frustration
Working with Greencare, in 2018 two swathes were seeded with wildflowers planning to emulate the success of 2012. Fortunately we had early showers and the seeds quickly germinated, but were then stunted by weeks of dry hot weather. The result was a disappointing display with only those plants in the shade of the garage block reaching maturity giving a tantalizing glimpse of what might have been.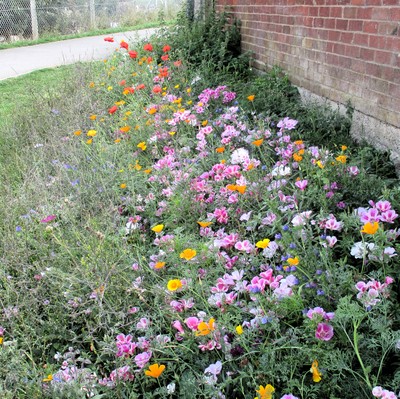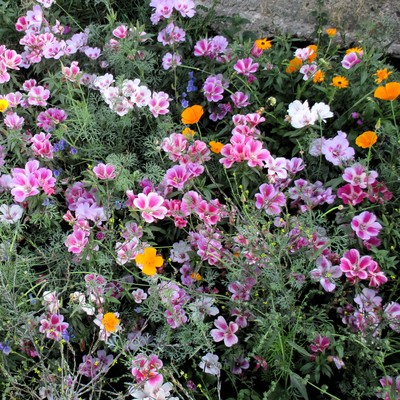 ---
Volunteer Award
19th July 2018
The Friends were invited to the Great Green Get-together, an annual forum of Park support groups within Dudley. During the evening we were presented with an award for work with our community notably our project to takeover the management of the bowling facility on the Park and our hosting of the Socialise group on Tuesdays. We don't expect awards but it feels good when our efforts are recognised.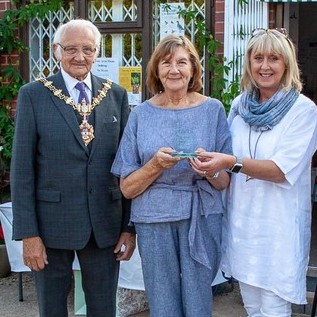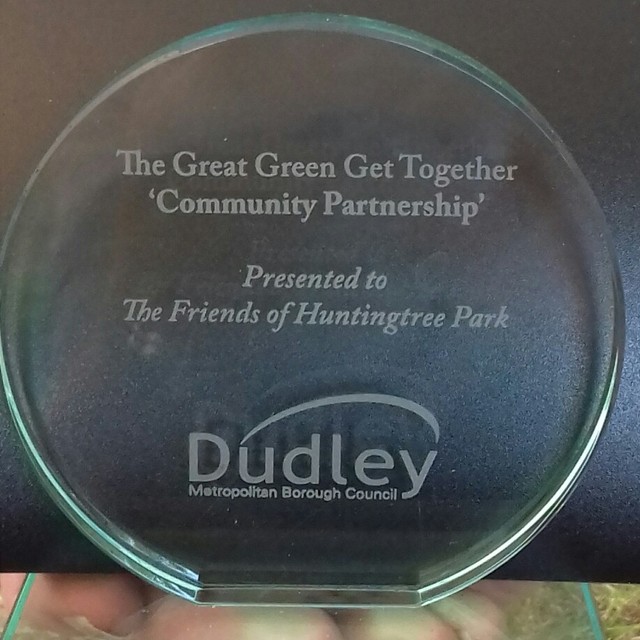 ---
Friends Bowling Trophy
Saturday 7th July 2018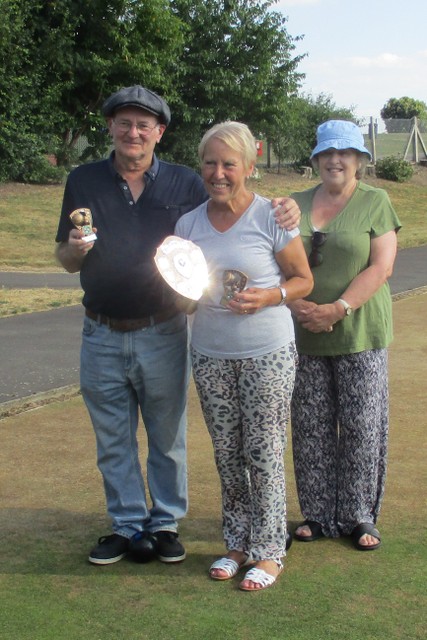 A blistering sky on a scorched green saw 18 contestants compete in the Open Bowls competition. After 4 rounds of play, the final game between Janet Biddle and Idris Thomas proved to be an exciting finale, with both putting up a good fight to a close conclusion resulting in a female champion for the first time in the history of the competition. Congratulations to Jan the winner and to Idris as runner–up.
Both received much applause and were congratulated by Chris Matthews, Vice–chair of the Friends of Huntingtree Park, who presented trophies and the winner's shield and also thanked all who had attended giving special mention to those who had provided refreshments for this enjoyable occasion.
---
Volunteer Day
Tuesday 19th June 2018
The Mayor of Dudley Cllr. Alan Taylor visited the park with other dignitaries on a day celebrating the part played by volunteers in Halesowen. During the visit the Mayor was shown the bowling green now managed by the Friends group.
As a lapsed bowler he tried a few ends and demonstrated that the skills of the sport were still much in evidence.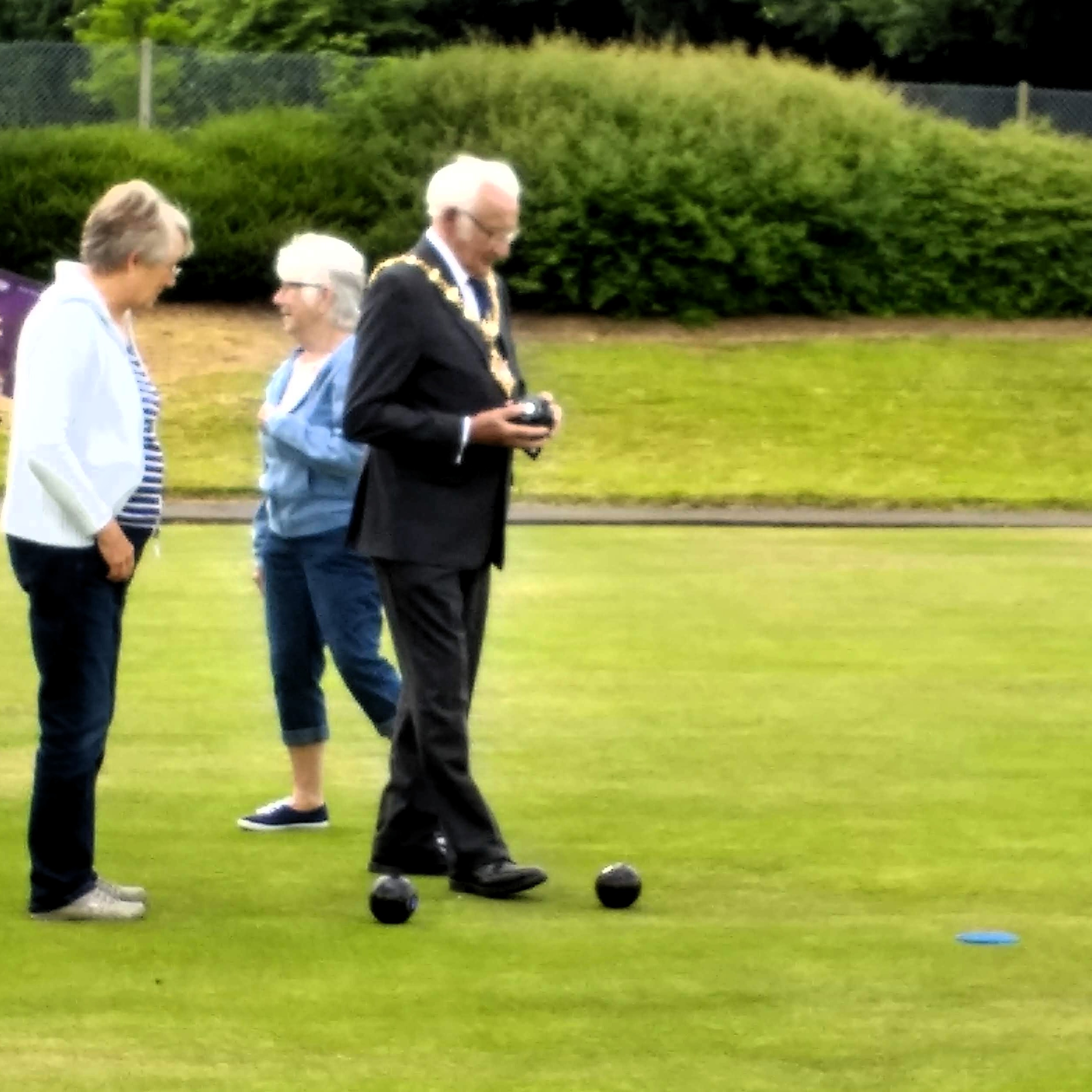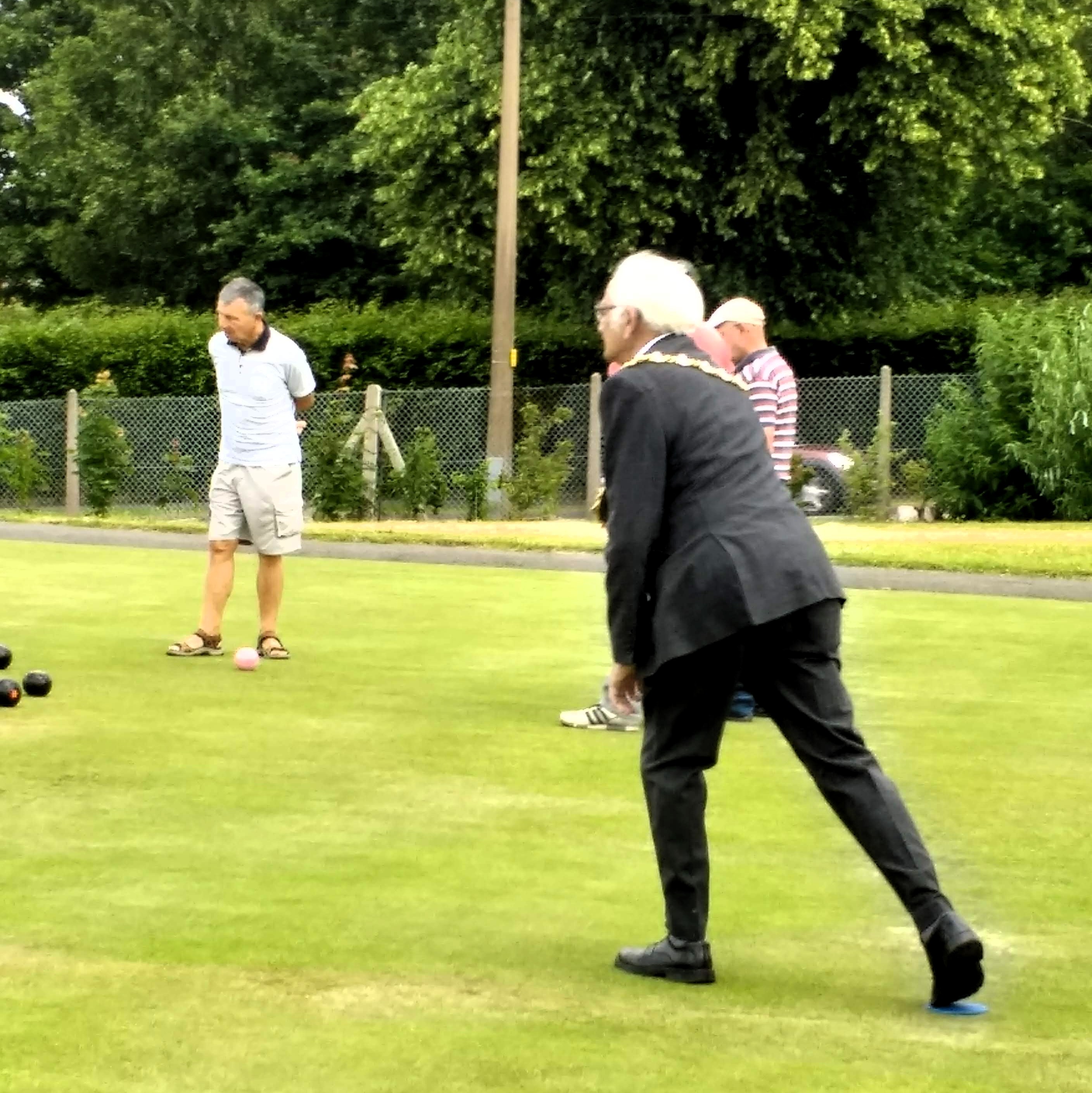 ---